We are pleased to announce that New Sunrise has expanded our Infection Prevention System, allowing us to offer more disinfection service options to our clients, whether it be preventative or remedial.
Electrostatic Spray Application
Electrostatic spray is electrically charged, allowing the appropriate sanitizers, mold preventatives and disinfectants to wrap around and evenly coat all types of surfaces for a more complete clean.
This process will allow New Sunrise to conduct full facility disinfection using cordless electrostatic sprayers.
The electrostatically charged mist meets CDC guidelines and is EPA approved to kill the COVID-19 virus within 1 minute of contact.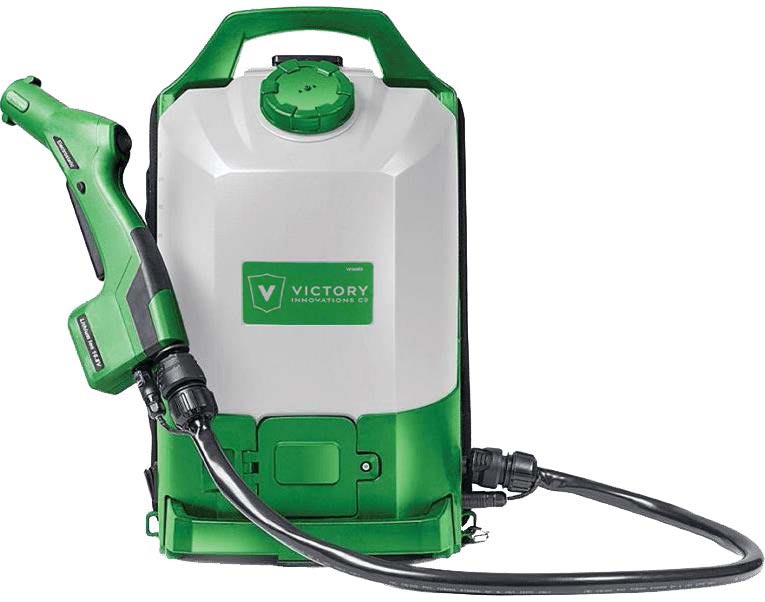 At a minimum service cost New Sunrise is providing a higher level of disinfection to your facility.
This in turn should result in higher productivity, lower sick time, and consistent reductions in infectious outbreaks throughout your building and staff.
New Sunrise also offers a manual disinfection service utilizing hospital grade disinfecting chemicals at an additional cost.
Contact us now for your free on-site consultation and custom quote!
---
New Sunrise's Proactive Prevention Process uses EPA and AHE approved chemicals processes.
With electrostatic sprayers we will accomplish the following scope of services:
This service is in addition to regular clean
The electrostatic sprayer with sporicidal disinfectant will be sprayed on all vertical surfaces and fixtures as an additional service
We will consult with each organization prior to applying the spray to electronic equipment such as computers
We suggest that paper be removed from surfaces to allow thorough coverage
All light switches, door handles and other high touch items will be disinfected
We will consult with each organization regarding cloth furniture however there is no evidence to date that damage to furniture has occurred
The disinfectant must be allowed a 1-minute dwell time to kill the COVID-19 (Coronavirus)
Other Services Available
Manual Disinfection Services:
Manual disinfection services in certain smaller locations may be more cost effective
New Sunrise ensures that their employees are trained on the proper techniques to properly clean and disinfect all surfaces
This process takes additional time and specialized chemicals along with proper PPE
We will clean any heavily soiled areas
We will use EPA approved disinfectants
We will ensure that the proper technique of wiping in one direction and applying the appropriate moisture content.
Disinfectants dwell time is critical to allow the product time to kill all pathogens
We will focus on all high touch areas, surfaces, counters, door handles, light switches, desks, phones and help develop a specific scope for your site.
Contact us now for your free on-site consultation and custom quote!